Introduction
Kanade Partnership has been established in 2020 by the 6 partners who formerly worked with Deloitte Touche Tohmatsu as partners for years. Since then, Kanade Partnership has been providing high-quality financial statements audit and internal control audit services to both listed companies and private companies.
Although we started our businesses in 2020, we have engaged with 11 listed companies for audit services in September 2022. We believe these acquisitions of the multiple audit engagements in such a short time are proof of our creditability and recognition in the market.
We also have been providing various consulting services to medium-sized companies. We hope we can efficiently assist our clients with our quality services for the stable development of our clients.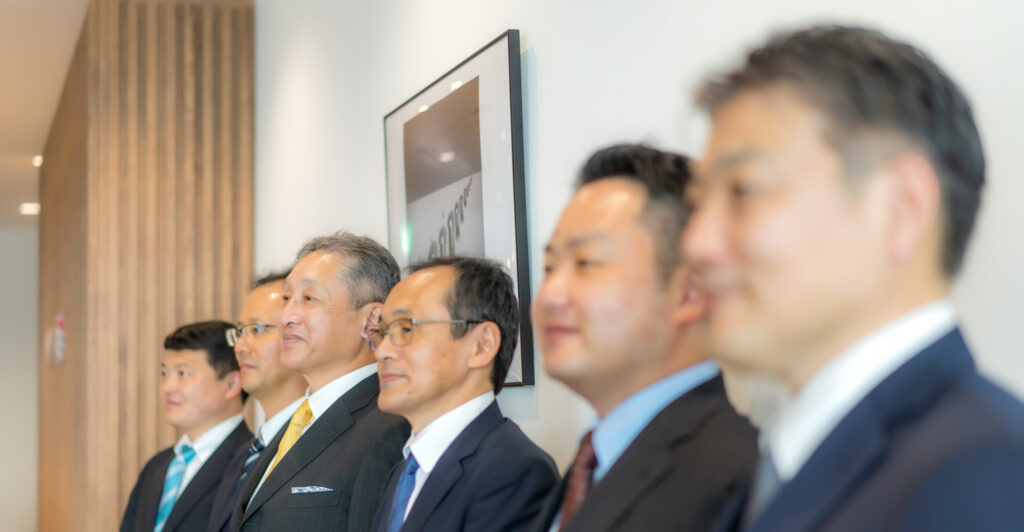 ---
Our Commitments
1 – Focus on the medium market
We focus on companies in the medium market, such as medium-sized companies, regional core companies, and growing companies. We understand that the challenges faced by those companies may be different from the challenges of large-sized companie, because of the size of the organizations. Based on this understanding, we always consider what is the best approach for assisting our clients in the medium market.
2 – Highest priority on audit quality
We believe that the true value of an audit is attributable to the timely discovery of significant accounting, disclosure or control of issues, and effective communication to management about those issues with our assistance for our clients' remediation actions. We assure that our quality audit contributes to the growth of our clients, and eventually helps the development of local communities, society, and capital markets.
3 – Be a trusted advisor
We maintain our reputation as a trusted advisor to our clients.
4 – Pursue new IT technology and innovations
We recognize that modern management requires companies to focus more on digital transformation than ever before. We constantly update and incorporate the latest IT knowledge and technology so that we can properly understand our clients' progress in the IT environment. Also, we constantly improve our audit processes and consulting skills by adapting new IT technology.
5 – Maintain a good work environment
We recognize that good ethics are an essential element of our business. We regularly improve our professional knowledge, skills and capabilities. We respect each other as professionals. We know that those aspects are all for us to maintain a good work environment.
---
About Our Firm
Firm Name

Kanade Partnership

 

Foundation Date

October 2020
 

Managing Partners

Takahiro Shinohara
Chief Executive Officer
Masanori Sugita
Chief Quality Control Officer
Hiroaki Ishi
Chief Marketing Officer
Matsuura Ryujin
Chief HR Officer
Fujitaka Takamura 
Chief Operating Officer
Tadashi Shirai
Supervisory Officer

Number of Partners

CPAs
7

Number of Employees

CPAs :

Others (including IT specialists)  :

Total :

34

20

61

Number of Clients

Clients listed on Stock Exchange :

Others :

Total :

11

13

24

Location

Headquarter:Toyo Buidling 1-2-10 Nihonbashi Chuo Tokyo 103-0027

Kanazawa Office / Shizuoka Office / Nagano Office
As of October 2022